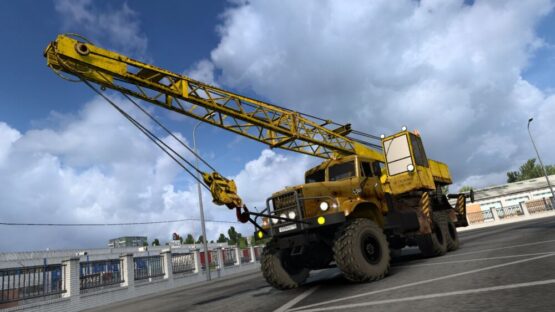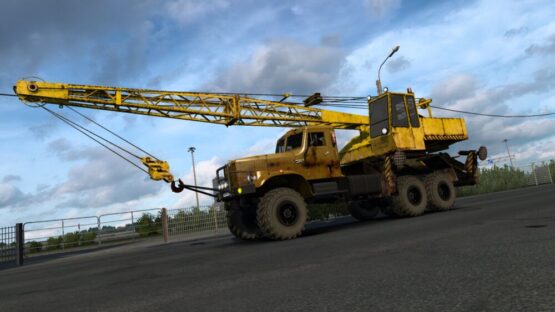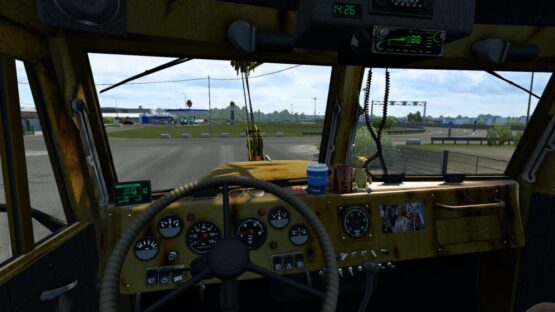 Autonomous, does not replace anything, KRAZ and IVECO modifications are purchased at dealers.
The KrAZ-255 truck has 2 6×6 chassis and 3 tandem 6×6 chassis.
The KrAZ-258 truck has 2 6×4 chassis and 3 tandem 6×4 chassis.
Fuel tanks now range from 850 to 1200 liters by default.
There is new inventory in the interior and a bonus from STEAM.
Own wheels + added dirty ones.
Spiral cables with physics.
Your own new camera.
There is no advanced hitch with standard trailers.
Support for cameras for VR glasses – such as Oculus Rift, Oculus Quest 2.
KrAZ 255-258 cabin template for creating skins 🙂
Has 8 types of engine sounds in FMOD format.
Support for multiplayer games with CONVOY mode.
There is window animation – (Author: AJIEHA.)
A set of steering wheels is now an accessory. (Author: AJIEHA.)
Latest changes to v1.48:
Updating and rewriting the main 3D Truck Models. (SCS Blender Tools).
Updating and overwriting all 3D Upgrade Models. (SCS Blender Tools).
Update and rewrite of all 3D animation and interior models. (SCS Blender Tools).
The main headlights on the cab and their lighting have been replaced.
The marker headlights of the road train and turn signals were replaced with HD-Format.
The lighting of the entire cabin has been updated, from side lights to main lights.
Fixed lighting and operation of all indicators on the dashboard.
The 3D model of the interior upholstery has been changed to real size.
Now the upholstery is installed through tuning, and not through the interior.
An inactive tandem chassis is also connected – on the KrAZ-258.
All bodies are installed on a tandem KrAZ 255 and 258 chassis.
A working conflict has been installed for all body types.
Added chassis with crane to KrAZ 255 and 258.
Added advanced collision to CRANES 255 and 258.
The physics of all chassis has been reworked for the new version.
Fixed the new position of the front wheels to the standard position.
Some bodies were added and replaced.
Added a muffler to the entire chassis and smoke to it.
Added new types of insulation to the radiator grille.
The interior mirrors have been updated and their viewing angle has been changed.
A new type of UV painting for all bodies – support for the ARMY and RUSTY paint skins.
New type of UV-painting of the interior – now skins are not distorted or stretched.
New type of UV painting for the cabin – now the skins are clear and blurred.
Updated in dealers and truck gallery.
Fixed icons in the truck gallery.
NO Errors!!! The game log is 100% cleared.
Latest test on ETS2 version: 1.48.2.0s.
Credits:
Authors: KORAL and @MaxX_Agent@.
Adaptation and update to 1.48: @MaxX_Agent@.
Author of new bodies and cranes: @MaxX_Agent@.
Author of the new coverage: @MaxX_Agent@.
Conversion of the entire 3D Model: @MaxX_Agent@.
Army and rusty skins: @MaxX_Agent@
DOWNLOAD 485 MB