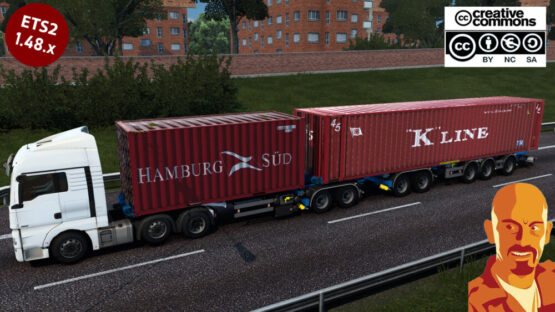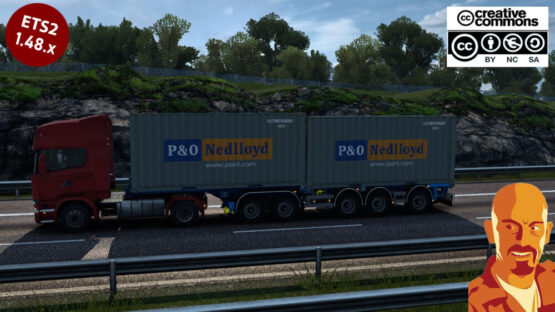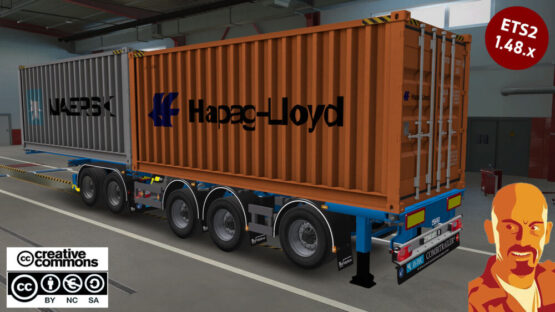 MOD PROTECTED BY CREATIVE COMMONS LICENSE V4.0.
https://creativecommons.org/licenses/by-nc-nd/4.0/
YOU CAN SHARE FREELY BUT ONLY USING THE ORIGINAL LINKS.
UPLOAD THE FILES TO OTHER SERVERS IS NOT PERMITTED.
D-TEC FLEXI-TRAILER CONTAINER TRAILER
Changed main colout to D-TEC style blue.
Changed brand icon to scs style.
Some corrections on cisterns skins.
IMPORTANT: To use double trailers on ownable mode, you need to carry your own containers that you can buy on trailers dealers or trailers workshop store. You only get from companies the cargos, not containers. Single trailers can be buy empty and the companies provide the different containers.
Please inform about bugs/errors. Thank you.
cyrusthevirus2016@gmail.com
Enjoy it. 🙂
Credits:
CyrusTheVirus, Igor, Peerke145, EED123, Tony1971, Holly, Samson, SheryO, Marc D, Nordisch, Pauli, Arnook, John Dalton, SMG
DOWNLOAD 229 MB