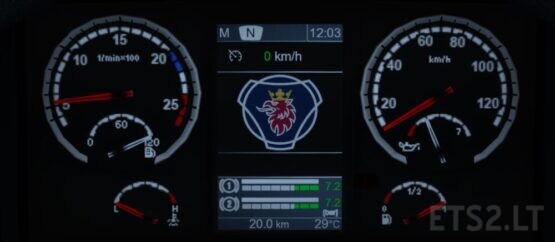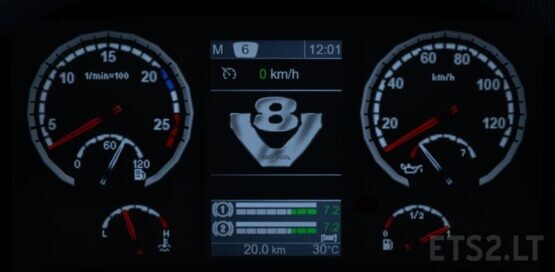 Scania V8 Dashboard Computer.
today I will share a mod, namely Scania Dashboard Computer.
This mod has a similarity level of about 95%,
maybe it could be similar to the original.
before I was very confused, who made this mod. But if you know, just leave a comment.
im only fixed small part on this mod.
this mod replace default Scania R&Streamline SCS. And Also work on Scania RJL.
Changelog:
—2.0—
Removed apparent depth ui dash warning log.
Fixed to 1.39 and 1.40 version.
—1.0—
Fixed Texture problem for DX11.
initial release.
Credits:
Quetecoo,Bimo Wahyu Saputro
DOWNLOAD 4 MB