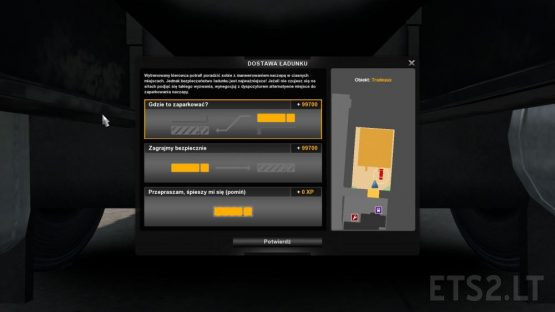 The Easy Game Start Help You Start New Game.
On Start You Have:
30 LVL And 1 000 000 €.
The Parking Style You Must Complete Is:
"Let's play safely" or "Where To Park"
You can post to other forums, but keep the original download link.
How to download ESG:
1.Download mod
2. Paste the .zip file into the mod folder.
3.Use the 7 Zip program to extract the file.
4. Have fun playing!
Credits:
Tomik
DOWNLOAD 14 KB