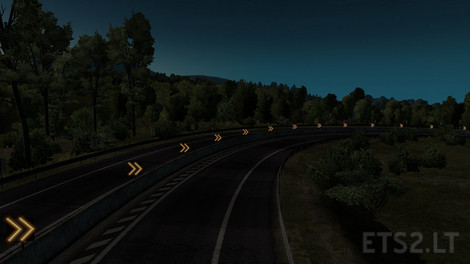 Unofficial update of the Dangerous Turn Lights mod.
– All the old signs (except one) from the original mod are made from scratch. All bulbs are now aligned.
– Added characters in Bulgaria, Germany, Estonia, Finland, Lithuania, Latvia, Romania, Russia and Turkey.
– Removed all unnecessary.
Game Version: 1.36.2.26.
On earlier versions it was not checked.
The authors:
satan19990 – idea and source mod.
Y@mm – redid the old one, added the new one, deleted the excess.
Credits:
satan19990, Y@mm
DOWNLOAD 596 KB