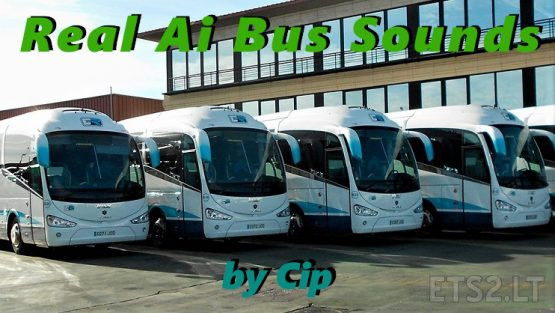 Personalized sounds for all buses included in Bus Traffic Pack by Jazzycat v 8.7. you can find the main mod here:
Please read carefully the description and the "How to use" section in my thread on SCS forum in order to use successfully my sound packs:
https://forum.scssoft.com/viewtopic.php?f=211&t=252682
here you can find other sound packs and also vote your favorite packs, which may get priority at updates
please respect my work and share only by keeping the credits to the author and the original link!
enjoy !!!
P.S. My mods are and will always be for free, however if you appreciate my efforts and want to offer me a beer, I thank you in advance! here is my PayPal account:
paypal.me/cipinho
Credits:
Cipinho, Jazzycat
DOWNLOAD 13 MB