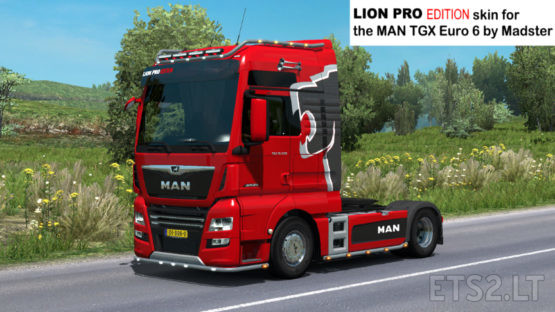 This is a skin for the MAN TGX euro 6 by madster. It's inspired by the real life Lion Pro edition.
what do you need?
– Madsters MAN TGX euro 6, with the XXL cabin.
– select the sunvisor black with text, for the Lion pro edition text.
What makes it look better?
– XBS lazer lights
– Hella auxilary pack
– Boreman ledmarkers
– 50k wheelspack
Please don't reupload this skin, like seriously? just copy my link if you want to share it.
Credits:
Polltrans
DOWNLOAD 1 MB