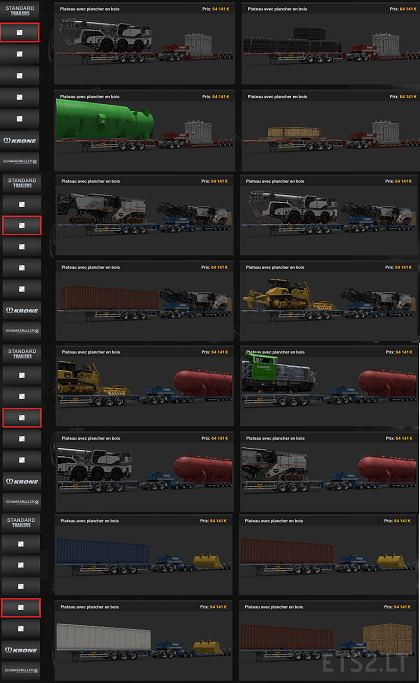 93-RP mod Trailer HCT V0.04 HCP For SOLO
New:
– 202 New Trailers Owned
Thanks to this mod you could have incredible trailer
ONLY FOR SinglePlayer Trailer HCT Double Heavy Cargo Pack are Not Allowed in Trucker MP
Because :"the trailers themselves are not allowed in any modified combination".
Need DLC Trailer : Heavy Cargo and Special Transport
For more information:
NEW Discord :https://discordapp.com/invite/3b55Cbm
Twitch :https://www.twitch.tv/gaia93tv
Tips :https://streamlabs.com/gaia93tv/tip
2 Year of save edit : and Perma Ban in TruckerMp for Excessive save Edit, so i know the risks and i share what is possible
!!! Warning !!! look Rules TruckerMP Every weeks because he can change it , i take perm ban because every time he change these bastards
Work in Multiplayer but its not Allowed !!!!
Credits:
Gaia93TV
DOWNLOAD 242 KB