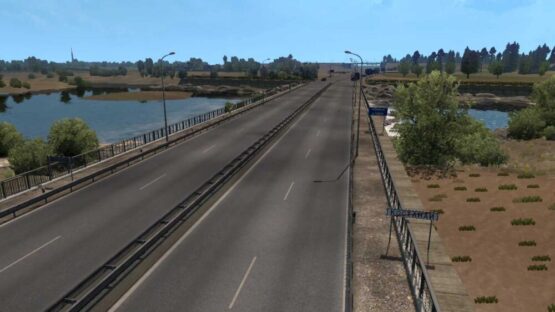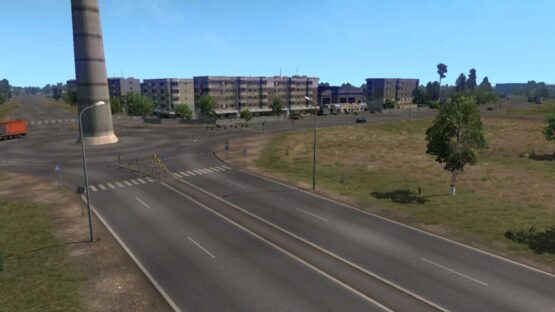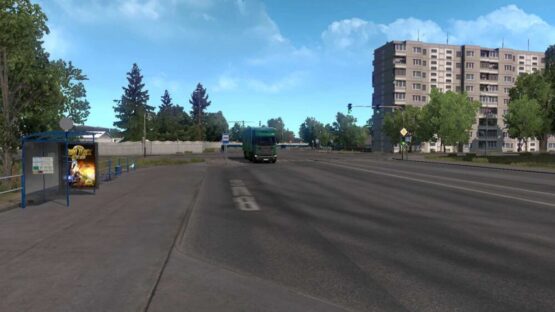 Changelog
Adapted for 1.45
"Great Steppe" Map of the Republic of Kazakhstan, which opens the way from Europe to Asia with the help of the RusMap Project. The modification works both by itself (on the right side of the main map and is not connected with others, that is, autonomously) and in conjunction with RusMap, which gives a road connection with the map of Europe and other modifications.
The map is practically completely redesigned, that is, it is shifted along a more realistic projection, similar to the SCS.
Features:
– Way to Asia
– Plain terrain, hummocks, steppes, deserts, semi-deserts
– Broken roads (in places)
– Sparsely populated areas, long distances.
What's new:
– Rebuilt some areas
– Replaced many road signs
– Bugs fixed
– Optimization
– Returned to its place the city of Ershov (Russia)
Settlements:
– Uralsk, Atyrau, Inderborsky, Dossor, Makat, Kulsary, Aktobe, Kobda, Alga, Kandyagash, Temir, Shubarkuduk, Mukur, Aktau, Mangistau, Zhanaozen, Shetpe, Beineu, Sai Otes
Ershrv (Russia)
New roads:
R-94, R-103, A-27, A-28, A-29, A-340, M-32, E-38, E-40, A-33, E-121, R-114, P- 1
Credits:
Author: 09_KZ,
Author of models: aldim @ tor, Gricko, Jazzycat, FLD, FKSSM, SimKA, – help with road signs
Huge thanks to:
Mitriy163, – Improvements, improvements, bug fixes
Sergey061 – assistance in adaptation for D11
BenganJ – background maps,
knox_xss, wik412 – for the help provided, as well as to everyone else who did not remain indifferent.
DOWNLOAD 551 MB