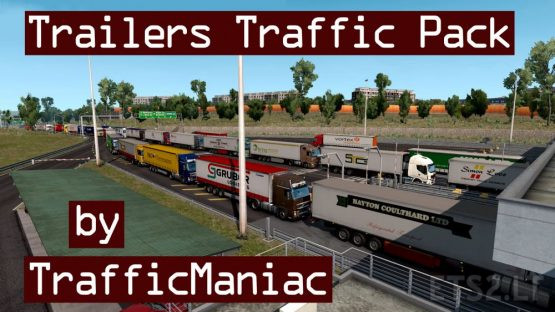 Pack adds in traffic 599 trailers with 2179 skins of real companies.
All standalone.
Only quality lowpoly models – no FPS drop.
AI cables simulation compatible.
Works on any maps.
Compatible with AI packs by Jazzycat.
For version 1.36.x
Models and skins by: SCS Software, Giants Software, Pereira, Millsyb, Aspectxx, Mkkl, Vaarduar, SkGe, Speedy143, Steini, Slash, Krokus, News, Zeros, Kast, RommiTZ, Rudi, bik_san, Vlakyt
Version 3.4 – added in traffic new heavy loads for overweight trailers.
Credits:
TrafficManiac